Boat Insurance / RV Insurance
Enjoy recreation with peace of mind
At Field & Connolly, we've been providing policies for boats and recreational vehicles for nearly forty years. Before going out to enjoy the Northland's many waterways, make sure you have the correct boat insurance for your needs. We have policies available for sail, outboard, inboard, and inboard/outdrive boats, and the extent of coverage you'll need depends on what type of boat you have, where you use it, and how often you enjoy it.
Several options for your boat coverage
We have several options and features to choose from, including collision coverage which reimburses you for physical damage to the boat during a crash:
Comprehensive coverage, should your boat be vandalized, stolen, or damaged from something other than a collision; property damage, should you cause damage to another person's property with your boat;
Bodily injury liability, in the event someone is injured while you're operating your boat; under- or uninsured boater, which protects you against injury caused by someone without insurance, or not enough of it;
Personal property coverage for all the personal property you keep on your boat, like equipment, life preservers, and tools;
and Towing coverage, to provide coverage should your boat need towing.
Boats
Personal watercraft
RV's
ATV's / Off-road vehicles
We help you determine what fits your budget
Insurance costs for your boat or RV depend on several factors such as value, type & length, your previous claims and credit history. Let one of our agents provide you with insurance options for your boat and/or RV. Enjoy your recreation without the stress of worrying whether you're protected from damages in the event of an accident.

A variety of options for your RV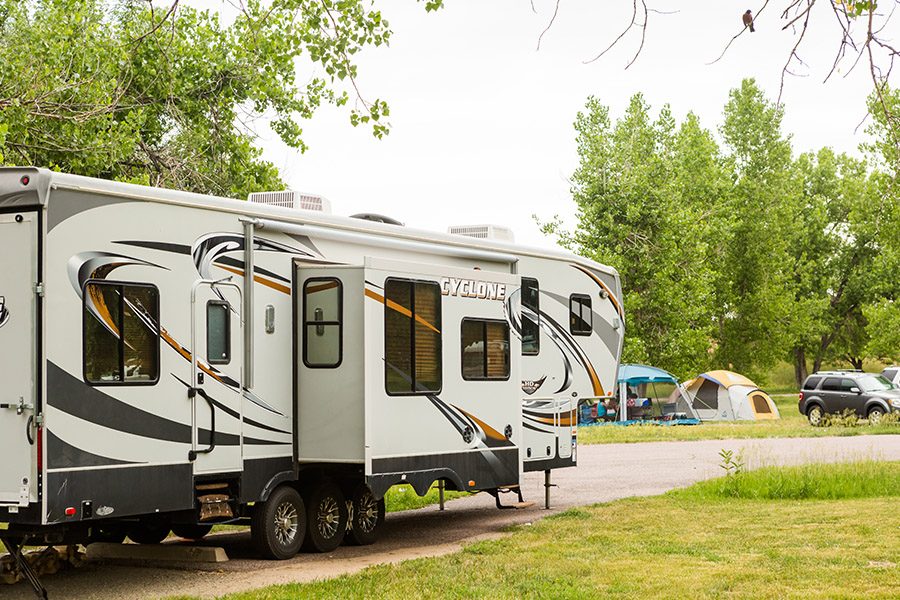 We provide a variety of coverage types including Collision and comprehensive coverage, which offers the same respective protection found in your auto policies;
International travel coverage, which is ideal if you and your family are planning a road trip across the Mexican borders;
Liability coverage, which protects you in the event of injury to another while you're driving your RV;
Personal property coverage for the personal items inside your RV, like jewelry, electronics, tools and appliances;
Attached accessories coverage to reimburse for damage to an RV antenna, awnings and more;
Emergency expenses insurance, to reimburse you for transportation or hotel costs if you've had an accident and your RV is inoperable;
Loss replacement, should your RV be a total loss after an incident.
We're thorough, so you don't have to second-guess
No two RV insurance policies are the same, and we take great care at Field & Connolly to make sure you have the right information at your fingertips to make the best decisions for your coverage. The correct options for you depend on factors like the make, model and condition of your recreational vehicle. We'll help you make informed choices by asking you thorough questions regarding the use of your RV, as well as your budget. One of our RV insurance professionals will then provide you with a high quality, comprehensive policy tailored to fit your needs.
Contact an insurance professional at Field & Connolly today for your no-obligation consultation for the insurance coverage you need for your boat or RV.